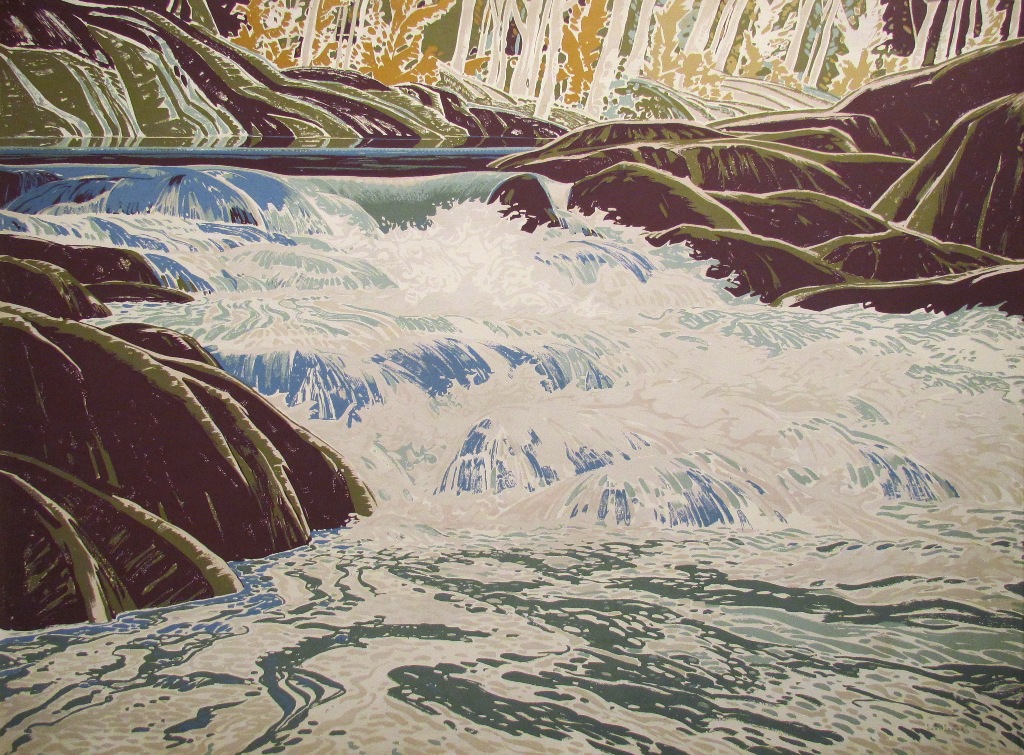 Franklin Carmichael, 1890 – 1945
Born in Orillia, Ontario, Canadian artist Franklin Carmichael moved to Toronto in 1911. He attended the Ontario College of Art, where he studied under William Cruikshank, as well as with G.A. Reid at the Toronto Central Technical School. In 1911, he was an apprentice at Grip Engraving where he met Tom Thomson, Arthur Lismer, J. E. H. MacDonald, Frederick Varley and others, sketching with them on weekends and holidays.
In 'White Water', Carmichael confronts us with the beauty and majesty of the Canadian landscape on an intimate level – that of a stream rushing over rocks, from a still pool to a tumultuous plunge pool. On either side and in the background, the rock formations at the waters' edge are reminiscent of the curvy shapes so frequently used by Carmichael and others – particularly Lawren Harris in his Arctic pictures. In the background, tall thin straight trunks of the paperbark birch stand to shade the water and identify the scene as quintessentially Canadian.