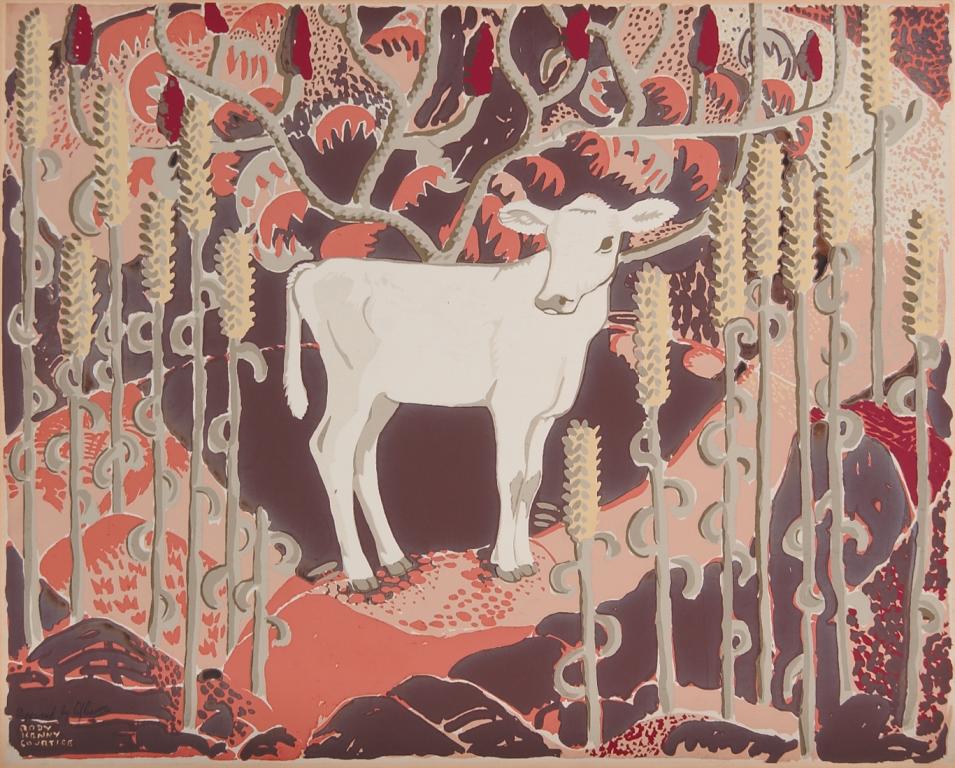 Canadian artist Rody Kenny Courtice studied at the Ontario College of Art under
Arthur Lismer
, staying on as a librarian before going on to the Art Institute of Chicago, where she studied puppetry and stagecraft.
Courtice worked as a teaching assistant to Arthur Lismer for ten years, as well as with J. W. Beatty. She was a member of the Canadian Group of Painters, the Royal Canadian Academy, the Ontario Society of Artists, the Canadian Society of Painters in Water Colour, the Canadian Society of Graphic Artists and the Federation of Canadian Artists.
In her work 'White Calf', Courtice depicts its namesake, surrounded by wheat stalks and sumac branches superimposed on a whimsical patterned ground, bringing together the romantic cycle of the seasons. A charming fusion of the primary elements is found in her work.