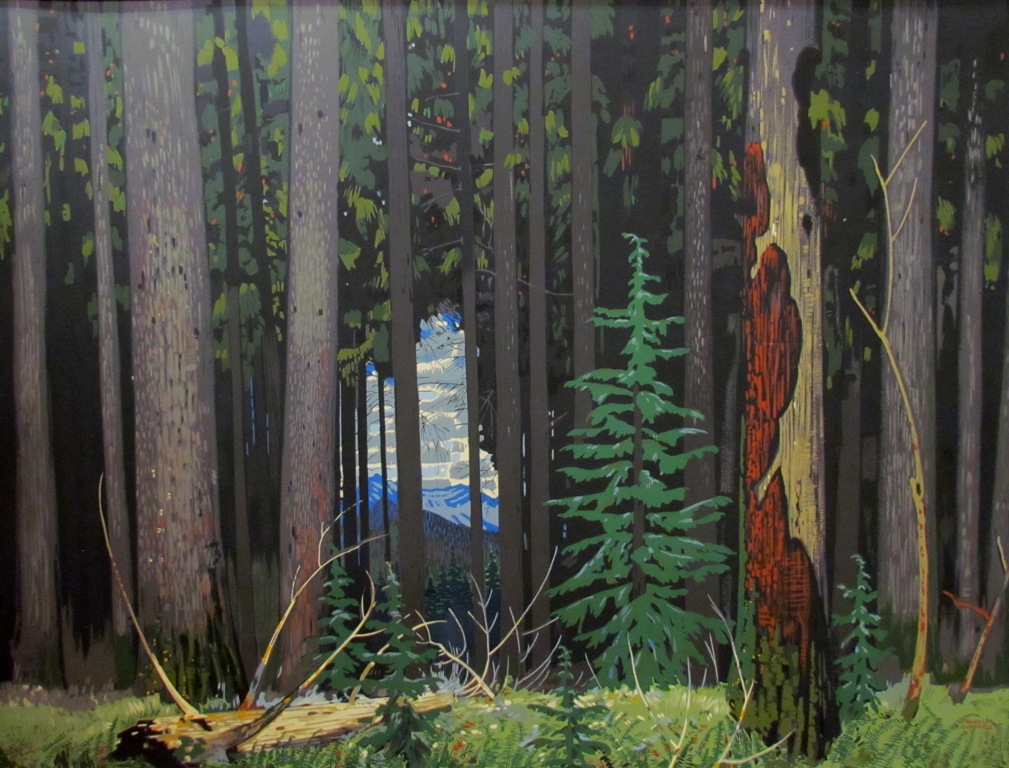 George Franklin Arbuckle, 1909 – 2011
Born in Toronto, Ontario, Canadian artist George Franklin Arbuckle attended the Ontario College of Art where he studied under J.W. Beatty, F.S. Challener, J.E.H. MacDonald and others.
'Western Hemlock' was made for the 1950 Pulp and Paper series. In it, a dark and dense hemlock forest opens a vista through it to forested hillsides with mountains beyond, all under a rich blue sky. It speaks of the great bounty of natural resources, including wood for paper making, which Canada has to offer. Ironically, sixty years later, that bounteous view is under question as our need for resources puts a strain on our landscape.