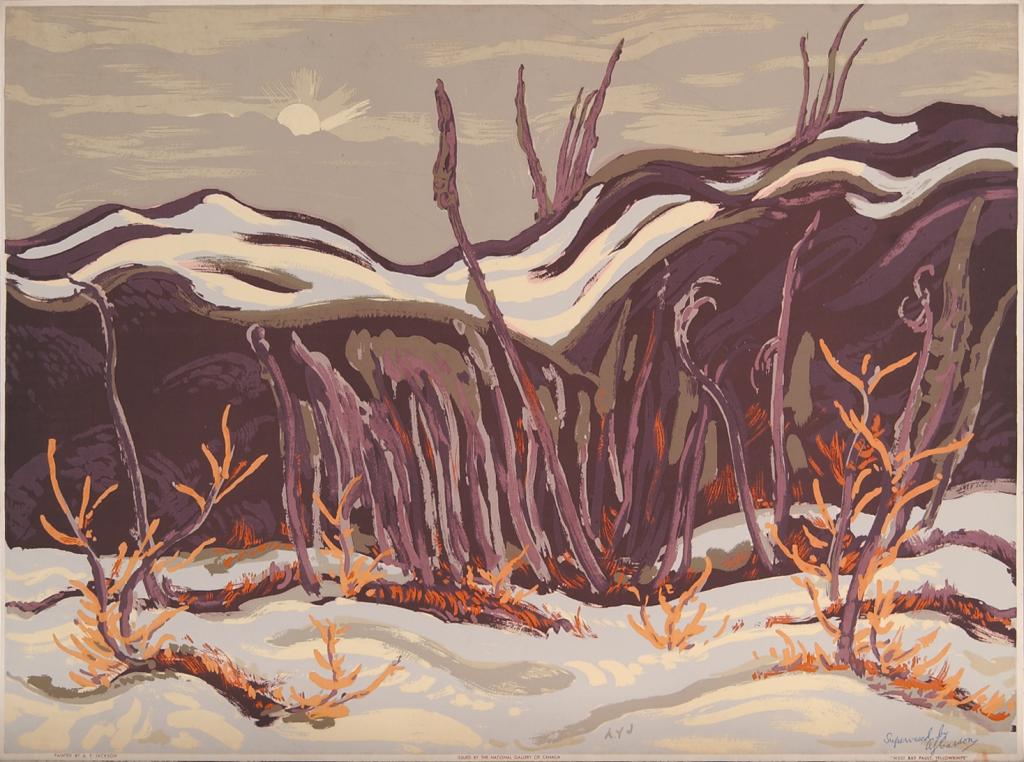 A.Y. Jackson, 1885 – 1970
Canadian artist Alexander Young Jackson was a founding and leading member of the Group of Seven, recognized during his lifetime for his contribution to the development of art in Canada. He travelled widely and painted full-time, primarily landscapes.
There is a beauty in the winter landscape, a vibrancy of colour that you have to look for to observe with the eyes of an artist. In 'West Bay Fault, Yellowknife', Jackson reminds us of that. Between the snow-covered foreground and the distant grey sky lies dark brooding snow covered hills, a perfect backdrop to observe the golden twigs and grey lavender of bare branches. Jackson's ability to capture this mood in paint was one of his greatest gifts.
Jackson was a member of the Royal Canadian Academy, the Ontario Society of Artists, and the Canadian Group of Painters. He received numerous honours and is represented in important public collections.