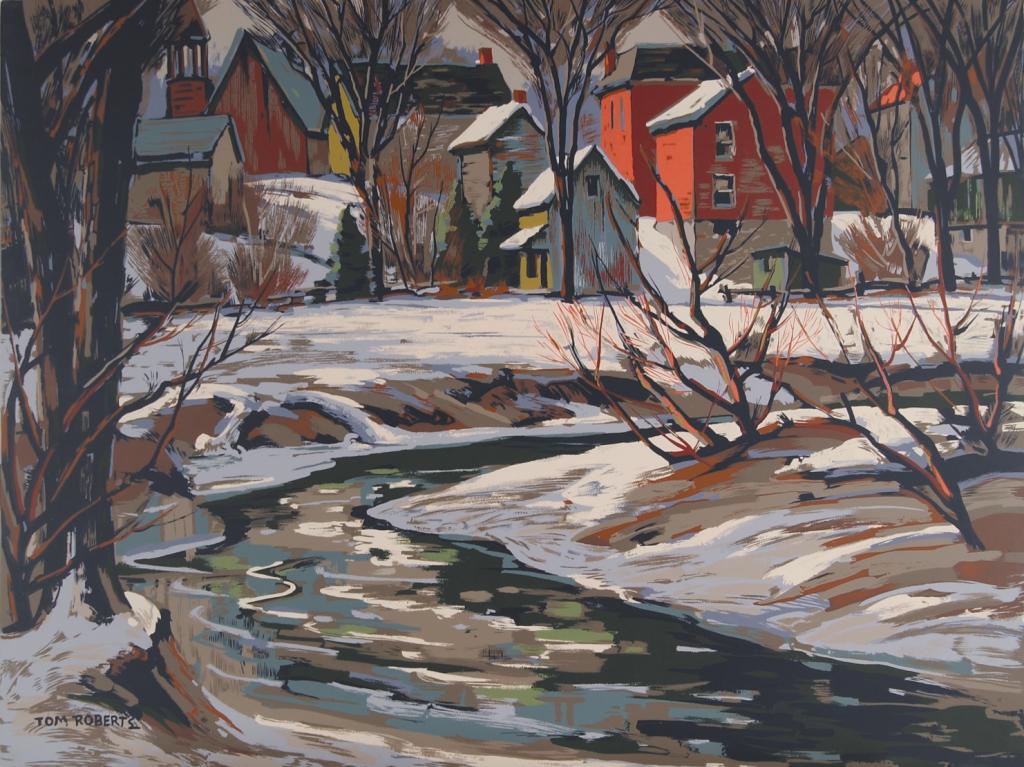 Tom Roberts, 1908 – 1998
Being the grandson of Samuel Roberts (founder of the Roberts Gallery in 1842), Canadian artist Thomas Keith Roberts spent much time in the gallery during his youth and had resolved, by the age of eight, to become an artist.
In 'Village in Winter', Roberts depicts the familiar scene of a heritage village nestled along a small stream, with snow and trees hugging the bank. The stream dominates the foreground and appears to be flowing towards the viewer, but nevertheless pulls one visually into the painting.