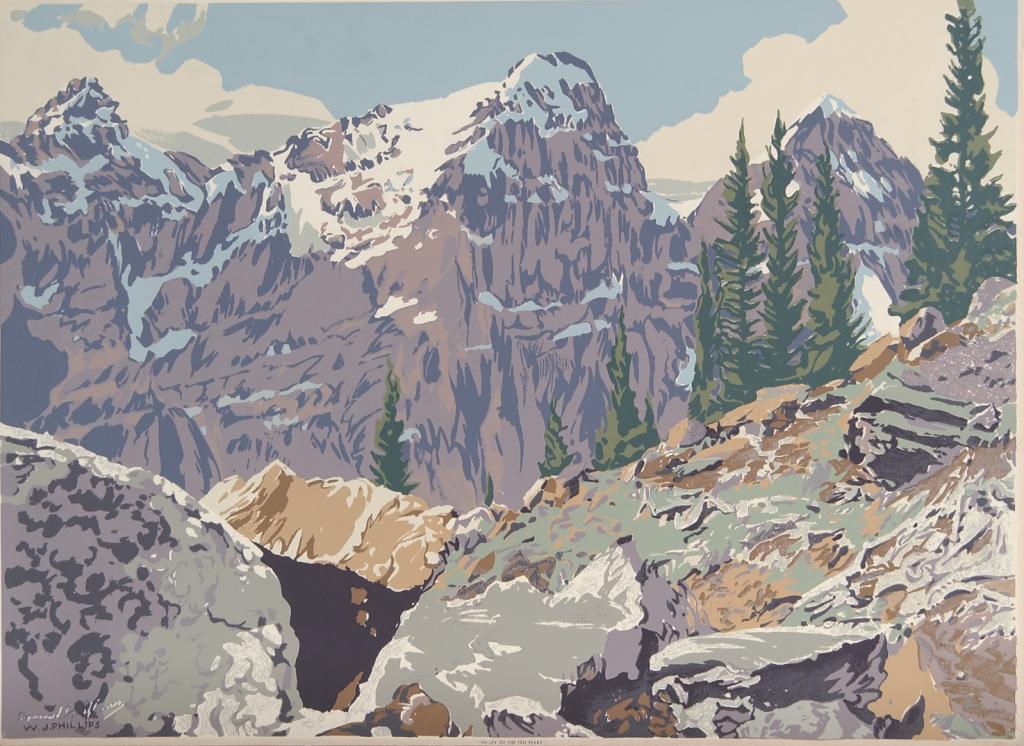 Born in England, Canadian artist Walter Joseph Phillips attended evening classes at the local art school before attending Bourne College and the Birmingham School of Art. He became Art Master at Bishop Woodsworth School in Salisbury in 1908. He and his wife Gladys immigrated to Winnipeg, Canada in 1913, where he was Art Master at St. John's Technical High School in Winnipeg.
Philips illustrated numerous books and his own 'Technique of the Colour Woodcut' was published in 1926 in New York. He began to interpret his original watercolours into colour woodcuts, and his work 'Valley of the Ten Peaks', a watercolour from 1928 was chosen to be reproduced as a silkscreen for the Sampson-Matthews project.
The print is a faithful interpretation of the original, the purple and grey hues of the rocks mingled with ochre highlights. Phillips' work was widely shown both nationally and internationally, and he was awarded numerous prestigious prizes including a Gold Medal for colour woodcut from the Society of Arts and Crafts of Boston in 1931.