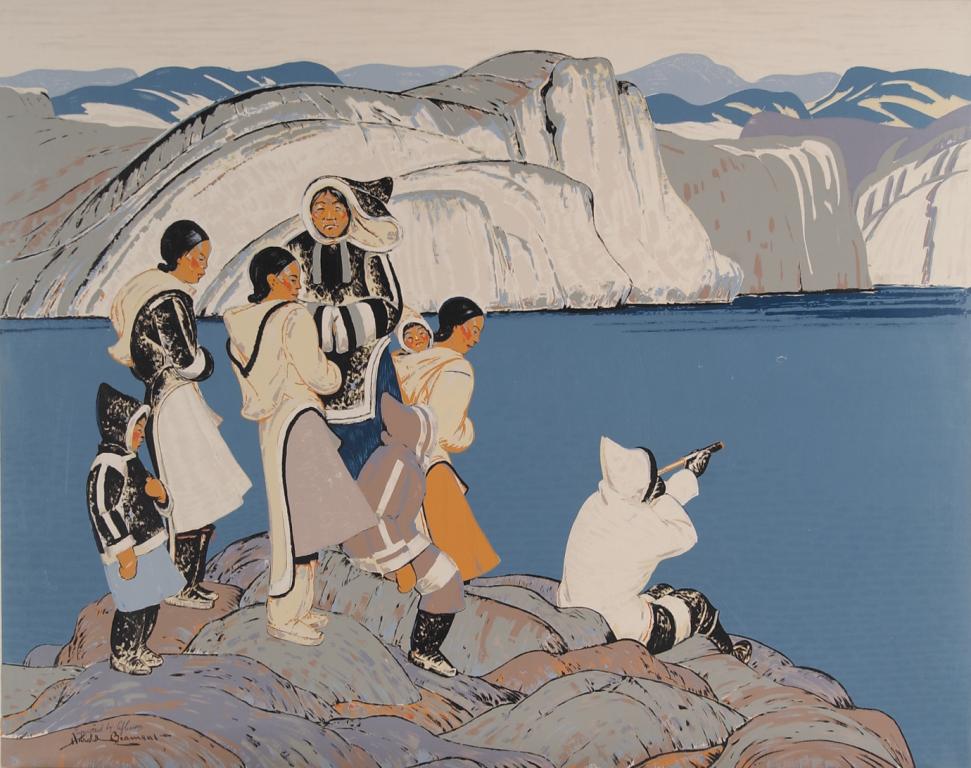 Thomas Harold Beament, 1898 – 1984
Born in Ottawa, Beament served in the Royal Canadian Navy during WWI. He was a landscape, figure and marine painter and printmaker using a decorative, realistic style. He studied law, but also attended the Ontario College of Art in 1922 where he trained under J.W. Beatty. Beament settled in Montreal, where he was a graphic designer, teacher and commander of a division of RVMRC in peacetime.
'Waiting Ones' is about the anticipation of the hunting party to return home. Women and children stand stoic vigil, proud and anticipating family reunion. Beament captured this emotionally charged scene of the basic, life sustaining moments in an unforgiving place at a time when the old ways were changing.