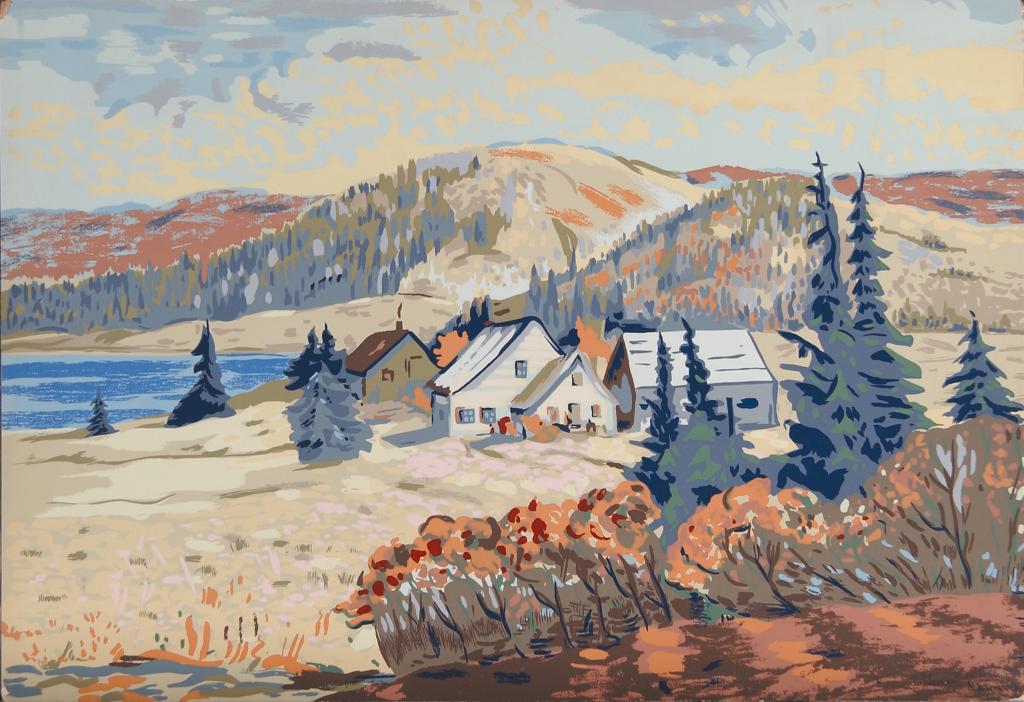 Horace Watson Wickenden, 1901 – 1955
Canadian artist Horace Watson Wickenden immigrated to Canada in 1921, settling in Saskatoon the following year. He studied art over several decades under Augustus Kenderdine, H. G. Glyde, and Eli Bornstein. He was also associated with many of the Saskatoon watercolour painters. Like his contemporaries Ernest Lindner, Reta Cowley, and Dorothy Knowles, Horace was concerned with and inspired by the regional Saskatchewan landscape, a refreshing departure from the Ontario and Quebec centred Canadian art scene.
In his work 'Untitled – Farm Landscape', Wickenden portrays a pastoral landscape, a simple small rural family farm, set in an idyllic locale with young evergreens spread amongst the buildings.  In the background, under a big rolling sky, gentle tree-covered hills lead down to a pristine blue lake. If there ever was a place to call home, this would be it. Wickenden's work is held in numerous private collections and in the permanent collection of the Art Gallery of Hamilton.