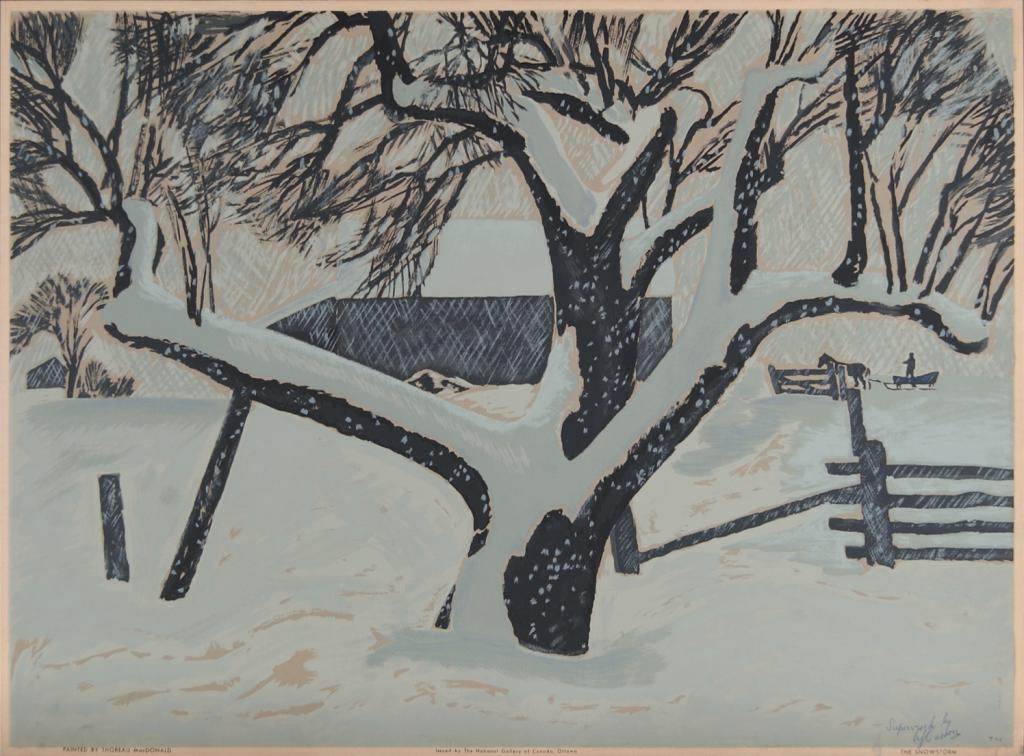 Thoreau MacDonald, 1901 – 1989
Canadian artist Thoreau MacDonald was the only son of Group of Seven member J.E.H. MacDonald and was born near Toronto, where he was to spend most of his life.
Thoreau MacDonald's graphic work and paintings can be found in many important public and private collections, including the McMichael Collection, the Art Gallery of Ontario, Hart House at the University of Toronto and the National Gallery of Canada.