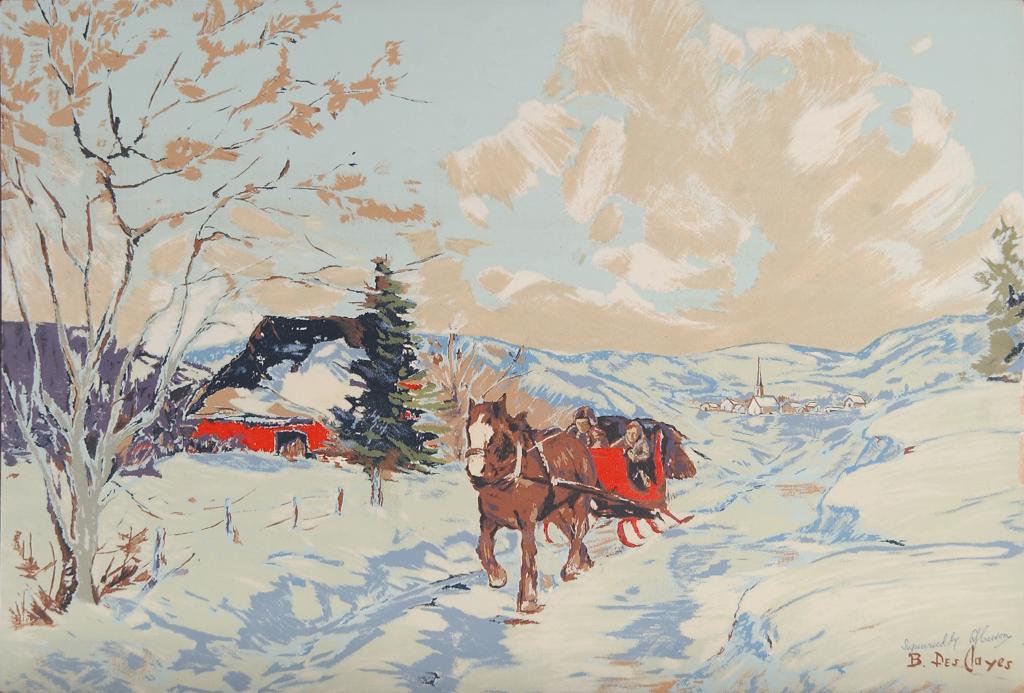 Berthe des Clayes, 1877 – 1968
Born in Scotland, Canadian artist Berthes des Clayes first studied at the Bushey School of Art in England before going on to the Académie Julien in Paris. She lived in London from 1906 to 1912, when she came to Canada and settled in Montreal, setting up a studio in Beaver Hall Square, a favourite haunt for artists and architects.
In 'The Red Sleigh', des Clayes illustrates another favourite theme; the winter scene, with a horse and sleigh. One can imagine the romance of the era in which trips into the village, visible by its tall church spire in the background, were made in deep snows. Passing charming cottages along the way, announcing your arrival by the jingling of bells was a part of the quintessential Canadian experience wrought in oil and canvas by our nation's artists.