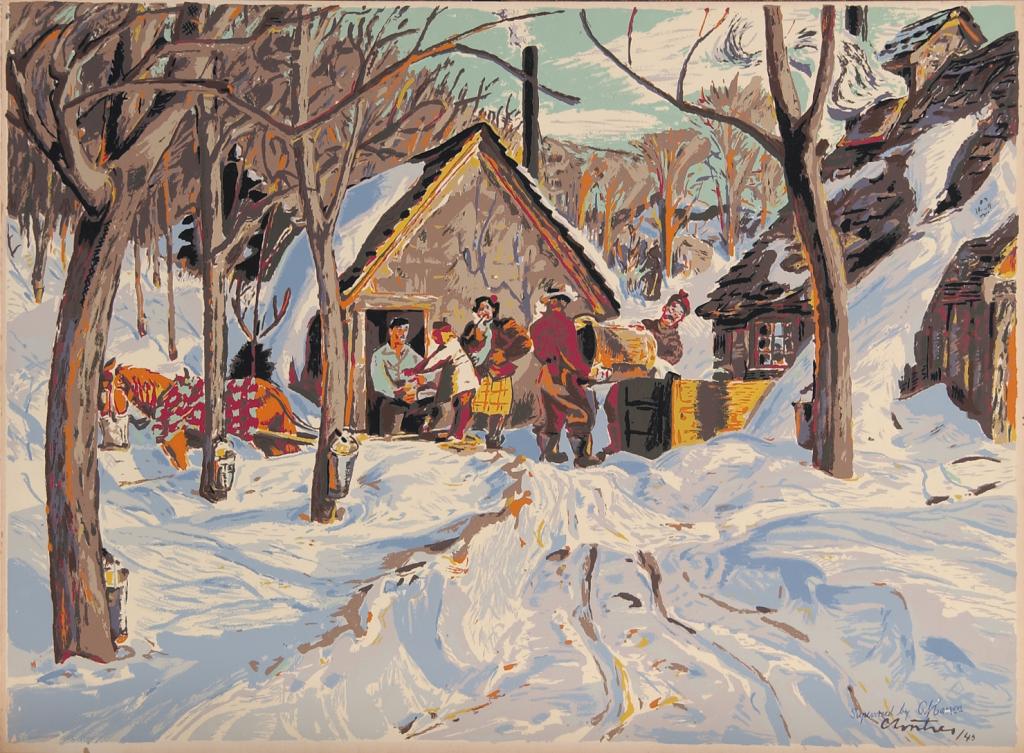 Albert Edward Cloutier, 1902 – 1965
Born in Massachusetts of Canadian parents, Canadian artist Albert Edward Cloutier moved to Canada in 1903. He received encouragement in the arts from his parents and started painting at the Monument National at the age of 11.
Mostly self taught, he took frequent painting trips with A. Y. Jackson and Edwin Holgate of the Group of Seven. For a number of years he worked as a commercial artist, but later turned to the field of fine arts exclusively. He was influenced in his early work by reproductions of the French Impressionists, the Group of Seven and the pictorial of work by Cézanne. His later style was more abstracted, based on an intensified realism. Essentially a painter and graphic artist, he has worked in oils, watercolours, tempera, clay, wood, metals, and mosaics.
The silkscreen entitled 'Sugar Time, Quebec' exemplifies Cloutier at his peak of form and feel. This work invites the viewer to join the narrative of one of the important yearly rituals of rural life. While embodying the height of silkscreen technically, it employs a real feeling of warmth and community. The piece is brought together by Cloutier's strong style without becoming overly complex.