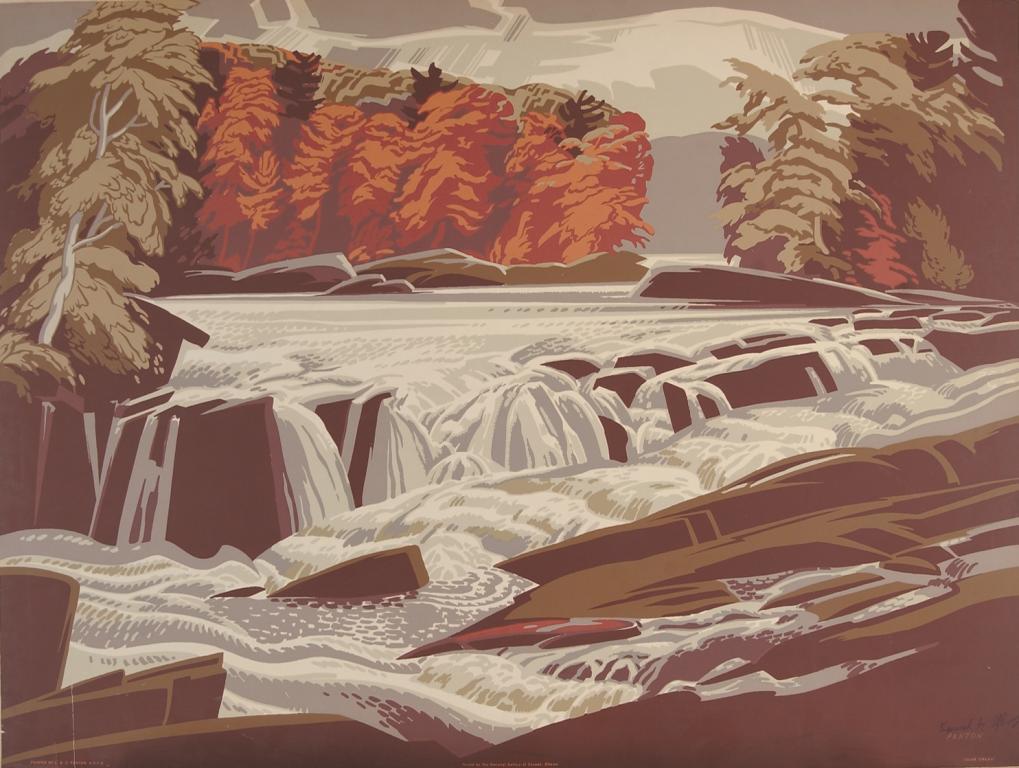 L.A.C. Panton, 1894 – 1954
Painter, educator, and academic, Lawrence Arthur Colley Panton served in the Army from 1916 to 1919. Upon returning home, he took up art classes at the Ontario College of Art as well as the Central Technical School in Toronto. He worked at Rous and Mann Limited as a designer under Albert H. Robson until 1924, when he began teaching at the Central Technical School.
In 'Silver Stream', Panton puts one firmly in front of a raging stream, literally immersing and overwhelming the viewer with the majesty and power of the great Canadian landscape.
Painted about 1940, well before his shift to a new way of seeing, 'Silver Stream' retains the 1930s stylizations that figure so prominently during this period. This can be seen in the jagged rocks with water pouring over them, as well as in the billowing trees, which seem to sway with as much movement as the stream itself.