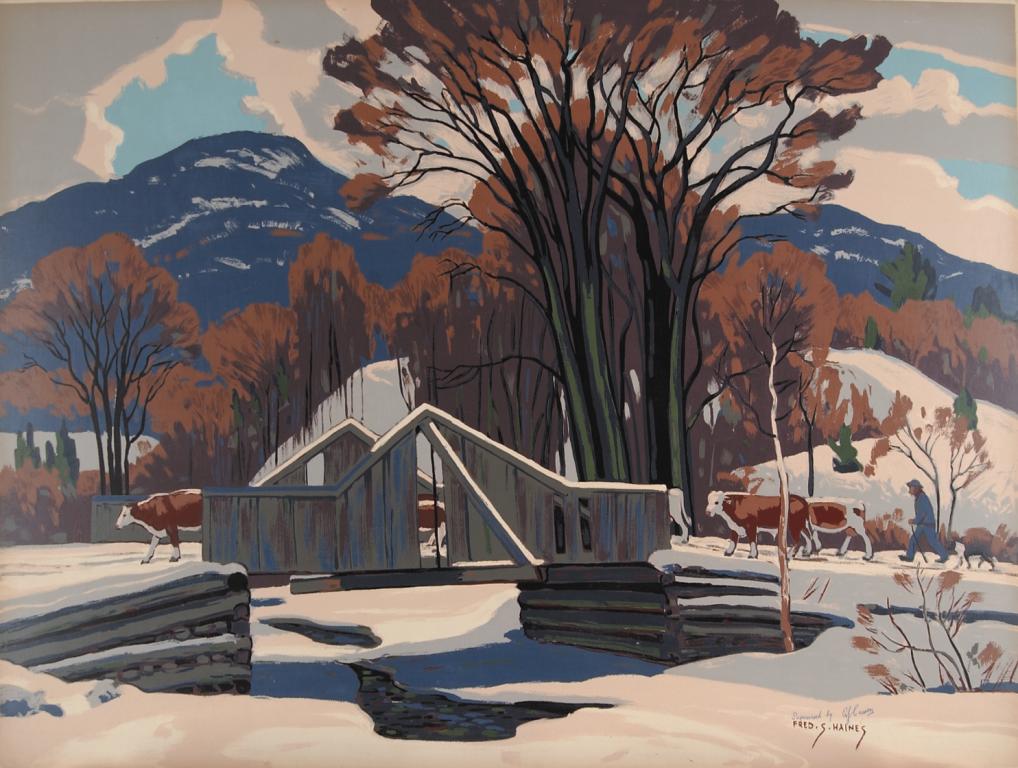 Canadian artist Frederick Stanley Haines was born into an artistically inclined family in Meaford, Ontario, which at the time was a vibrant, expanding and optimistic town.
Haines attended the newly built Meaford High School and left for Toronto at the age of seventeen to enrol in the Central Ontario School of Art (later to become the Ontario College of Art).  He was able to support himself by painting portraits, and was proud to claim that from then on he could make a living by art alone.
Haines' work 'Rural Bridge' was commissioned by Sampson-Matthews to represent simple efforts. The bridge was overlooked as a simple means to get from here to there by people and livestock alike. The cold winter is created with grey sky tones, and the water icy cold but not quite frozen over. This same bridge was painted by Suzor-Côté in 1921 and is also known as Bourbeau Bridge in rural Quebec. The figure with a dog and walking cane is determined and accustomed to this way of life.