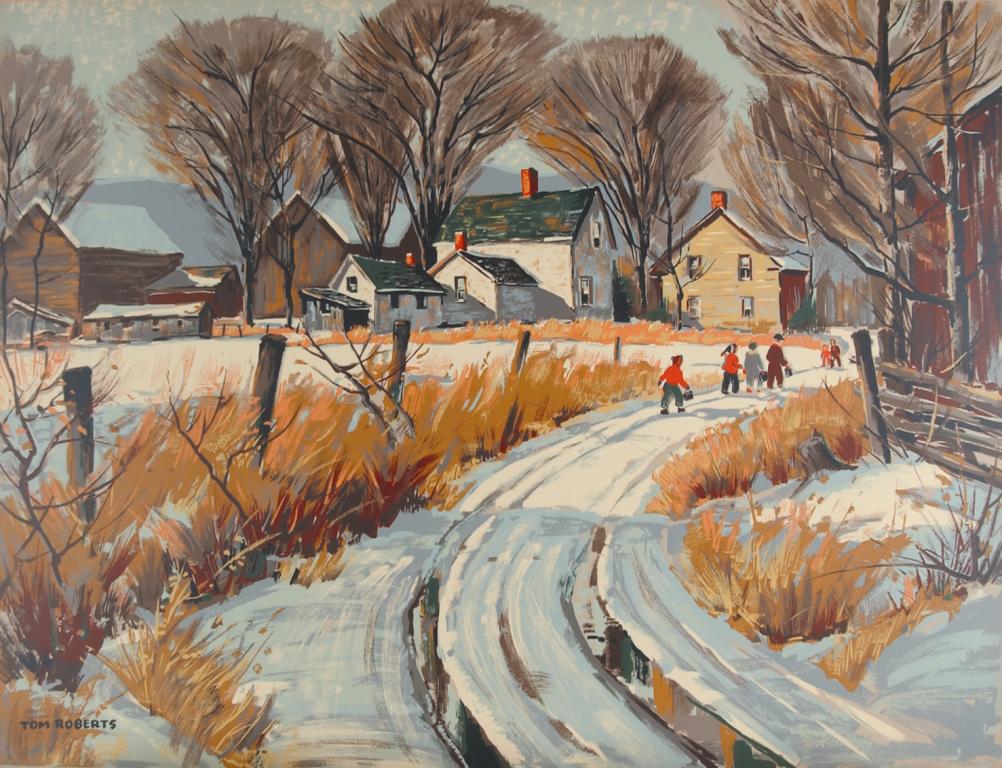 Tom Roberts, 1908 – 1998
Being the grandson of Samuel Roberts (founder of the Roberts Gallery in 1842), Canadian artist Thomas Keith Roberts spent much time in the gallery during his youth and had resolved, by the age of eight, to become an artist.
In 'Road to the Village', Roberts depicts a group of children following tire tracks down a country road towards a group of buildings. The grand elm trees interspersed with the houses provide a glimpse of lost history, given the decimation of elms in North America by Dutch elm disease decades ago.