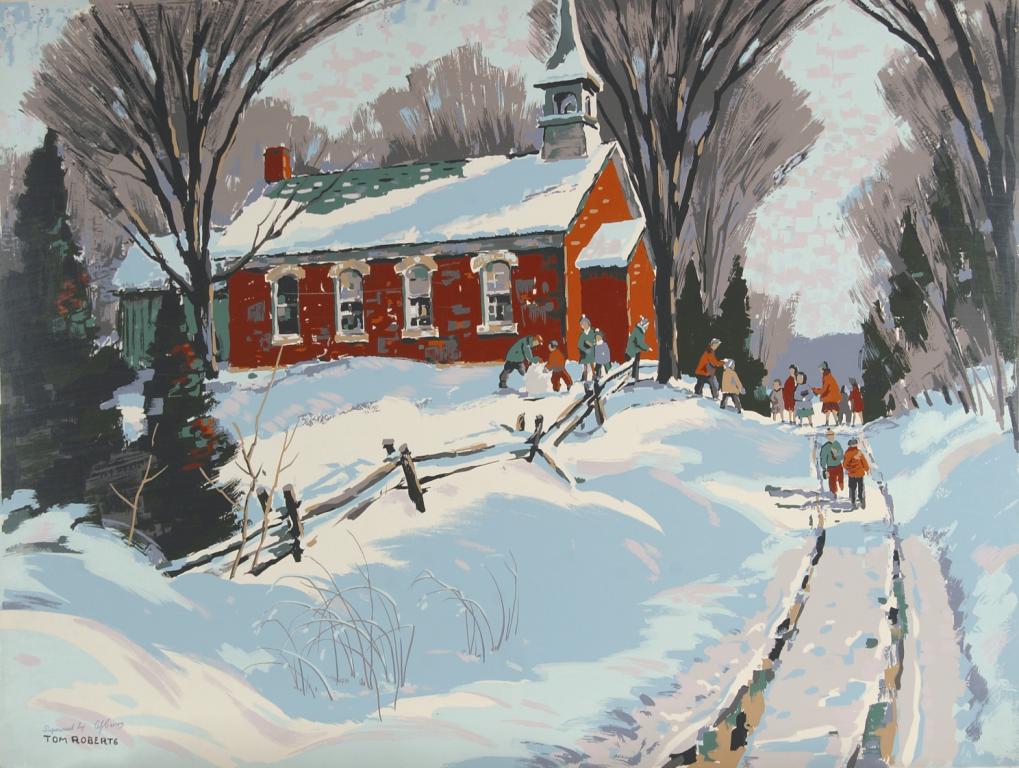 Tom Roberts, 1908 – 1998
Being the grandson of Samuel Roberts (founder of the Roberts Gallery in 1842), Canadian artist Thomas Keith Roberts spent much time in the gallery during his youth and had resolved, by the age of eight, to become an artist.
In 'Red School House', Roberts draws us into the painting along a snowy roadway leading uphill to the focal point, a classic red brick building. The boot prints of children between vehicle tracks create a sense of nostalgia for youthful life in a simpler time. This work captured a page in the life of every child in Canada – those last moments before being sequestered in study, in an idyllic one-room school house.