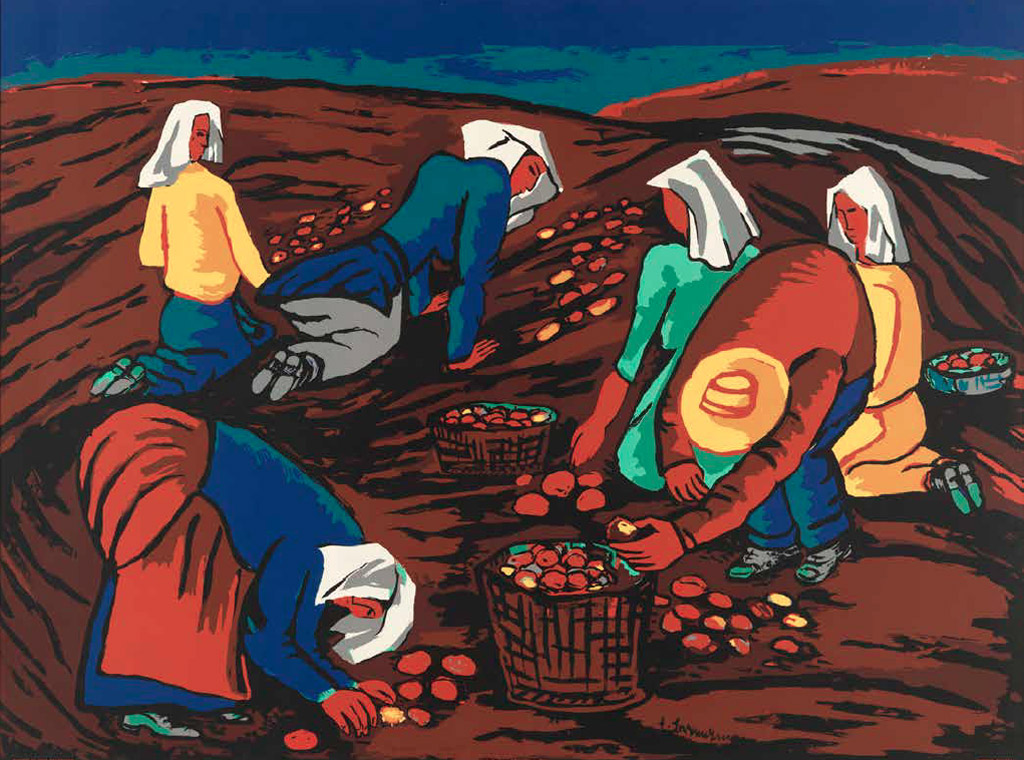 Friedrich Wilhelm Brandtner, 1896 – 1969
Born in Germany, Fritz Brandtner was a painter, draughtsman, muralist and teacher. He brought to Winnipeg, and later Montreal, his understanding of European developments in art, especially German Expressionism. His profound social concerns were visible not only in many of his artworks, but also in the very successful art programs he created for underprivileged children.
As his print 'Potato Pickers' portrays, the workers are toiling in harvest. The arched stretching of their backs suggest the labour of the task completed, while limbering up with much more to do. The rolling background suggests a mountain of work ahead, with cool winter tones and frost or snow creeping onto the scene. Even the reddish colors used in the subjects creates a mood of tanned skin, as if this is the last part of yearly field work is finally within grasp. The robotic features of the faces – even some figures devoid of features altogether, give us the sense that this is a print about the process, and the mood of satisfying hard work communally rather than the individual.