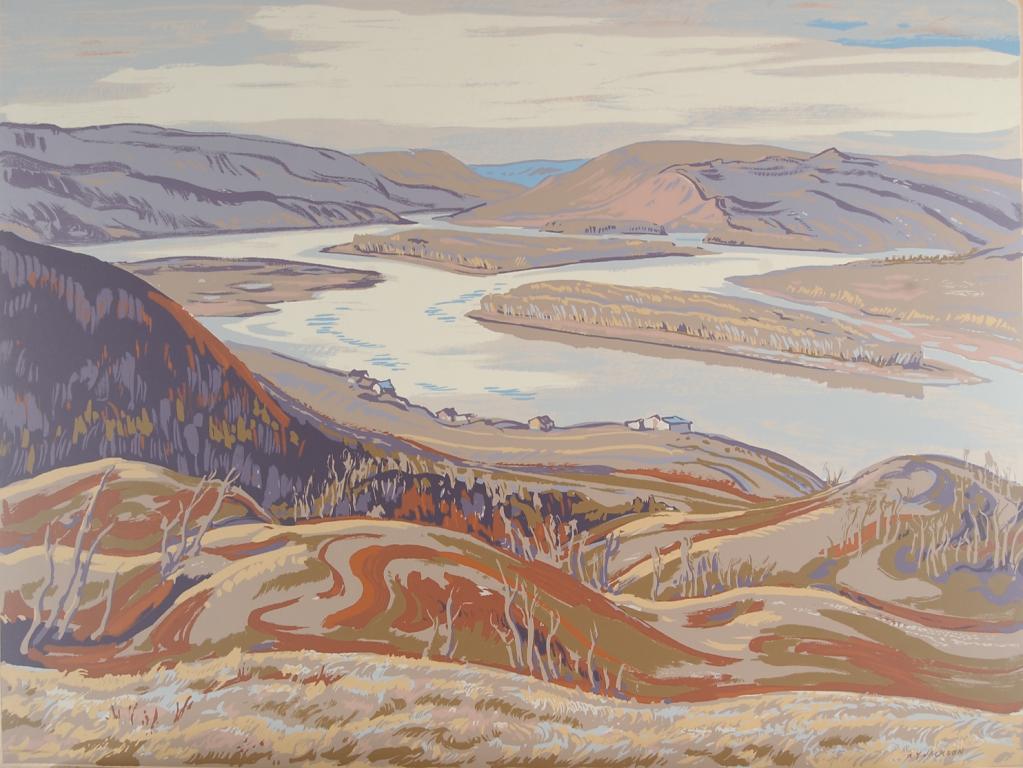 A.Y. Jackson, 1885 – 1970
Canadian artist Alexander Young Jackson was a founding and leading member of the Group of Seven, recognized during his lifetime for his contribution to the development of art in Canada. He travelled widely and painted full-time, primarily landscapes.
'Junction of the Peace and Smoky Rivers' is a dynamic swirling landscape at the onset of winter before the snows arrive, taking the eyes over the undulating landscape, on a course through the islands to the distant barren hills before launching them into the clouds. One observes the small group of buildings along the river. An isolated community, as many are, in the vast nation that is Canada. The settlers come and go but the landscape always remains.
Jackson was a member of the Royal Canadian Academy, the Ontario Society of Artists, and the Canadian Group of Painters. He received numerous honours and is represented in important public collections.