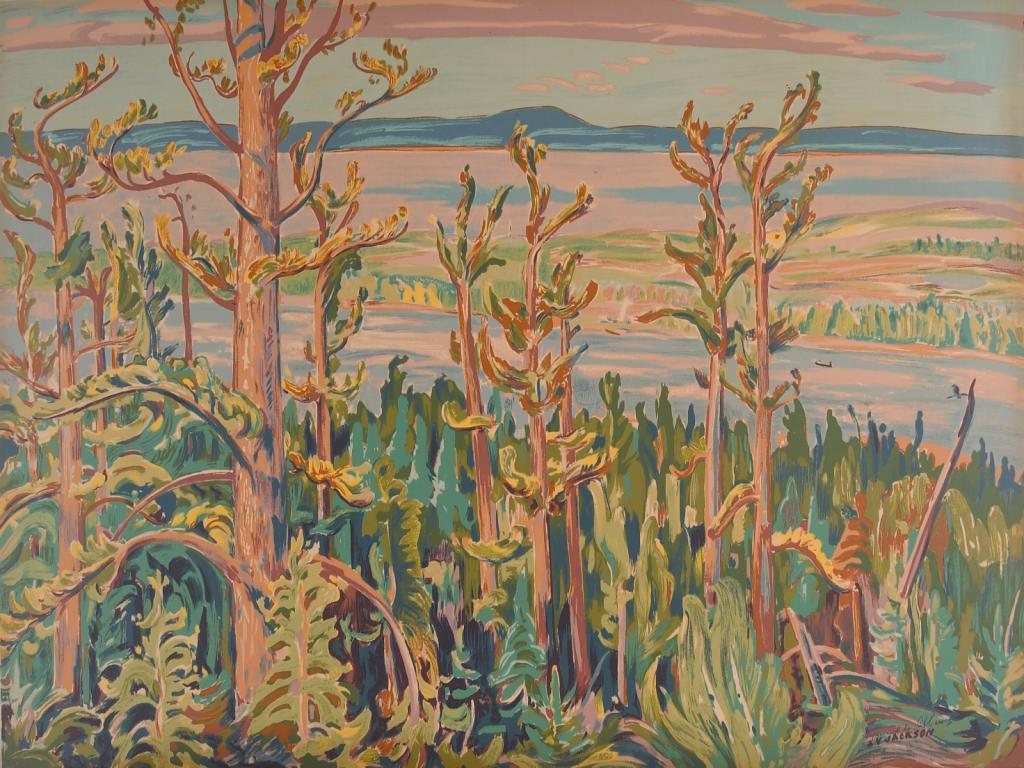 A.Y. Jackson, 1885 – 1970
Canadian artist Alexander Young Jackson was a founding and leading member of the Group of Seven, recognized during his lifetime for his contribution to the development of art in Canada. He travelled widely and painted full-time, primarily landscapes.
The Jack Pine is one of a Jackson's best subjects – nature in its seemingly unlimited chaotic patterns, a small window into a woven wood of color and life, with vast distance and long spans of time to traverse. 'Jack Pine' was commissioned to be specifically printed for the Trees of Canada series by Sampson-Matthews in 1950, paid for by the Canadian Pulp and Paper Association. The image represents the trees of the untouched Northern Canadian landscape. By the time Jackson had reached this mature period in his career, he had become a master, and in this highly finished graphic painting he did not disappoint.
Jackson was a member of the Royal Canadian Academy, the Ontario Society of Artists, and the Canadian Group of Painters. He received numerous honours and is represented in important public collections.