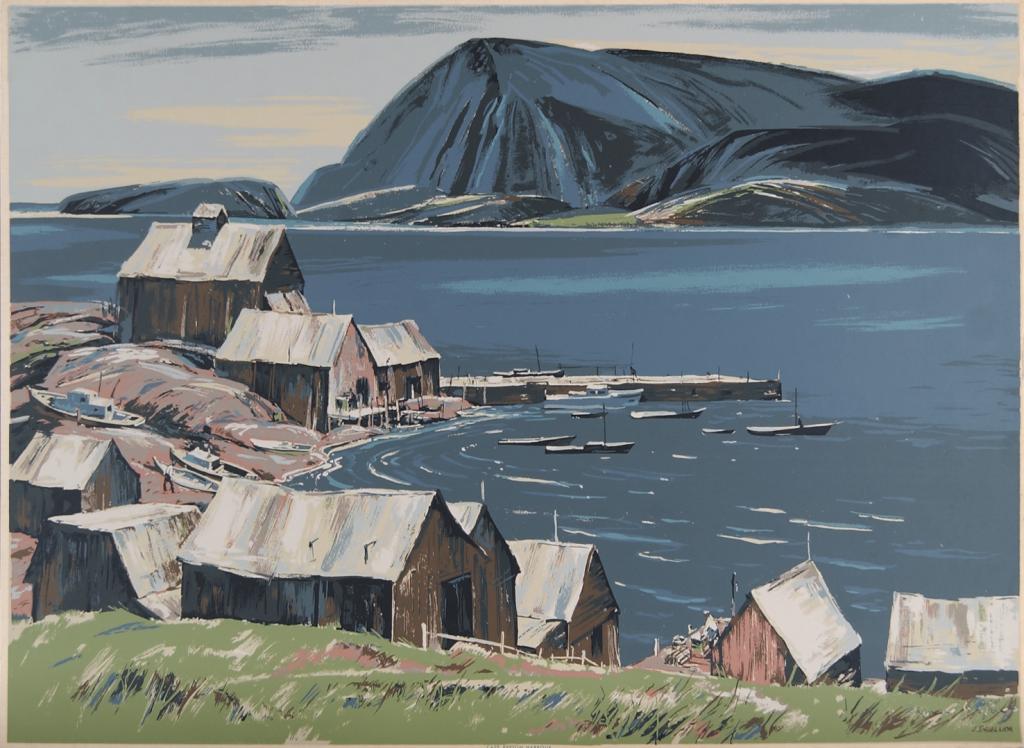 Joseph Sydney Hallam, 1898 – 1953
Born in England, Canadian artist Joseph Sydney Hallam came to Canada with his family at the age of 12. He studied art at the Hamilton Technical School, the Toronto Central Technical School, and took evening classes in anatomy at the Ontario College of Art under J.W. Beatty and private figure classes under Frederick Varley.
In 'Indian Harbour', he shows us a quintessential view on our rugged Eastern coast, a small fishing village hugging the rocky coastline. Beyond, the cold dark waters harbour small open fishing boats and in the distance an inky mass of glacier-smoothed rock rises into the grey streaked sky.