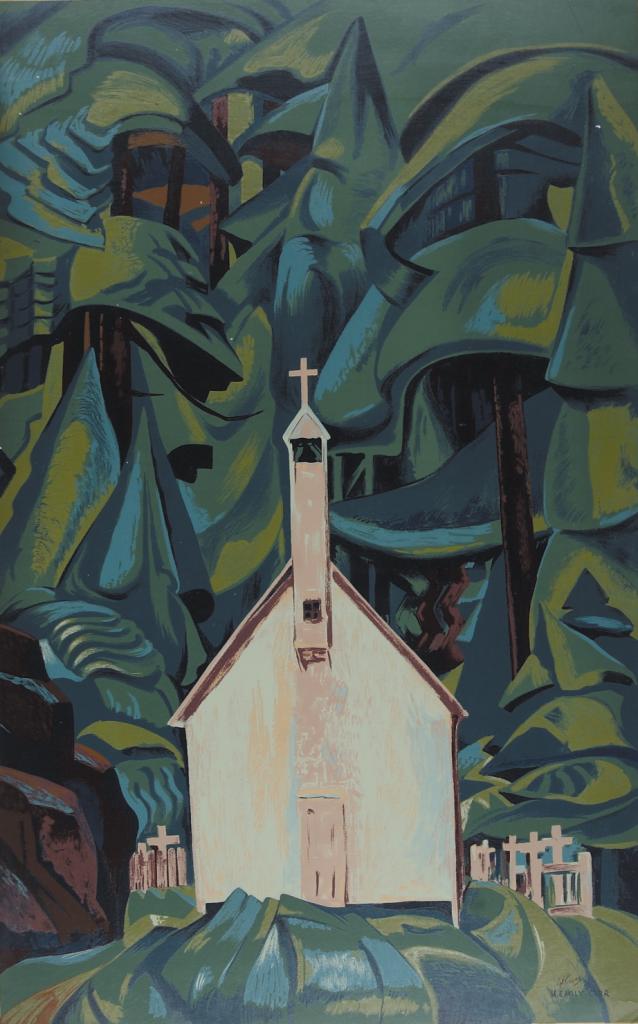 Emily Carr, 1871 – 1945
Canadian artist Emily Carr was born in Victoria, British Columbia in 1871. She studied in San Francisco in 1889–1895, and in 1899 she travelled to England, where she was involved with the St. Ives group and with Hubert von Herkomer's private school.
'Indian Church' was one of the paintings created during the most prolific period of the artist's career, a time when Emily Carr had begun to modify her techniques, moving from watercolors to experimenting with oil on canvas. Acceptance by the Group of Seven opened new doors for her. After exhibiting in the National Gallery in 1927, she was motivated to return home and pursue her art. Landscapes featuring the lush western forests, beautiful waters and skies of the British Columbian coast became her focal point.
This painting was chosen specifically by A.J. Casson for reproduction at Sampson Matthews, one of a few he requested himself for the silkscreen process.