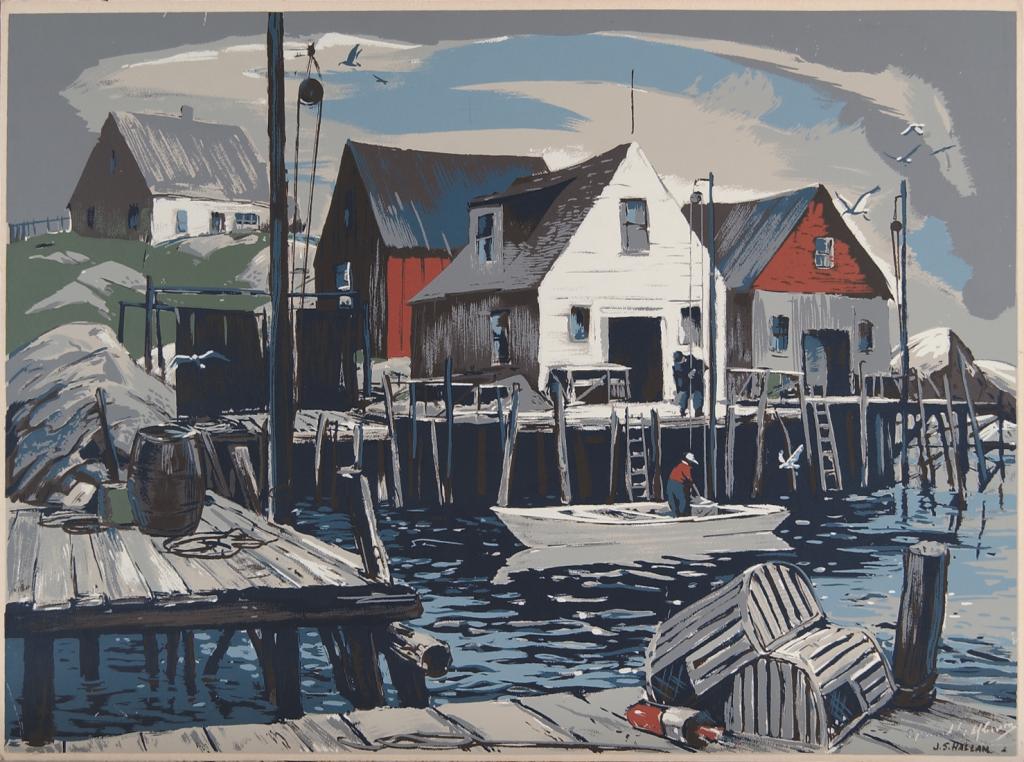 Joseph Sydney Hallam, 1898 – 1953
Born in England, Canadian artist Joseph Sydney Hallam came to Canada with his family at the age of 12. He studied art at the Hamilton Technical School, the Toronto Central Technical School, and took evening classes in anatomy at the Ontario College of Art under J.W. Beatty and private figure classes under Frederick Varley.
In 'Fish Houses, Indian Harbour', we see another view of a popular east coast fishing village. Hallam shows a lone fisherman in an open dory, perhaps returning from a morning on the lobster traps, seen piled in the foreground. Gulls fly around looking for scraps, sometimes resting on the tops of the wooden piles supporting the elevated fishing huts jutting out above the water. The whole scene is subdued, not the flurry of activity one expects – perhaps a view into the future of this industry.