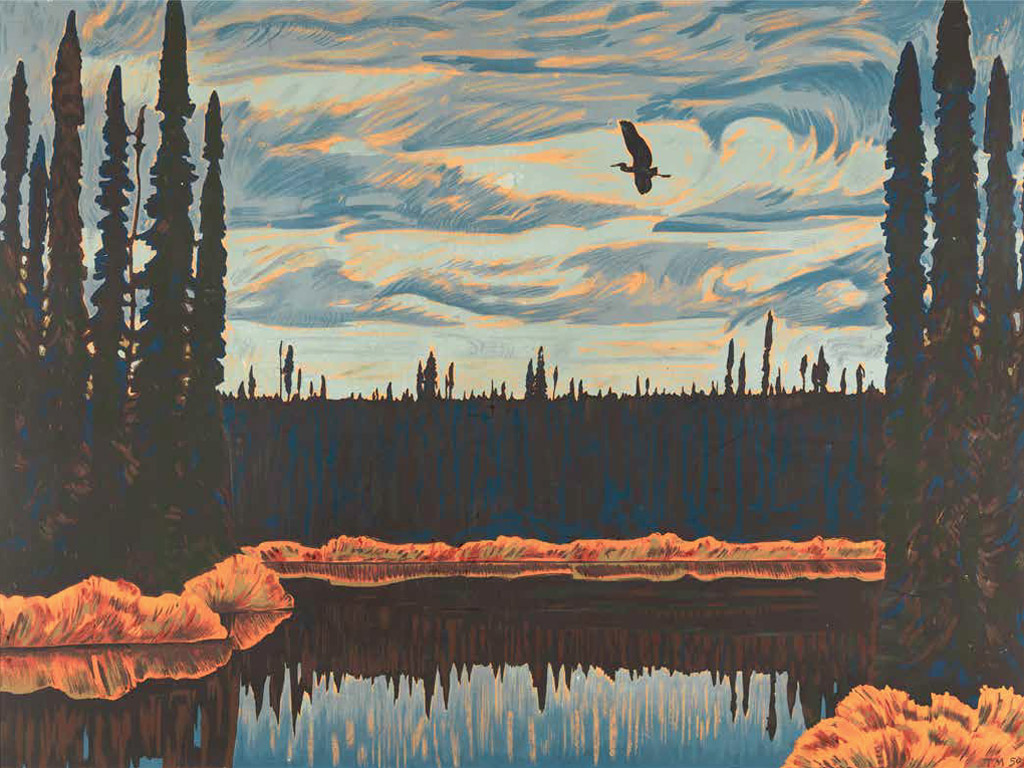 Thoreau MacDonald, 1901 – 1989
Canadian artist Thoreau MacDonald was the only son of Group of Seven member J.E.H. MacDonald and was born near Toronto, where he was to spend most of his life.
For many Canadians, the farm and its life, its seasonal rhythms and chores have been and remain commonplace. In the print 'Winter Morning', a lone horse enjoys a quiet meal of hay. Shadows on snow appear as blue or lavender, and a clear icy blue occupies the ruts of the path leading to the barn, evidence of human interaction despite the solitude and hush of the scene.