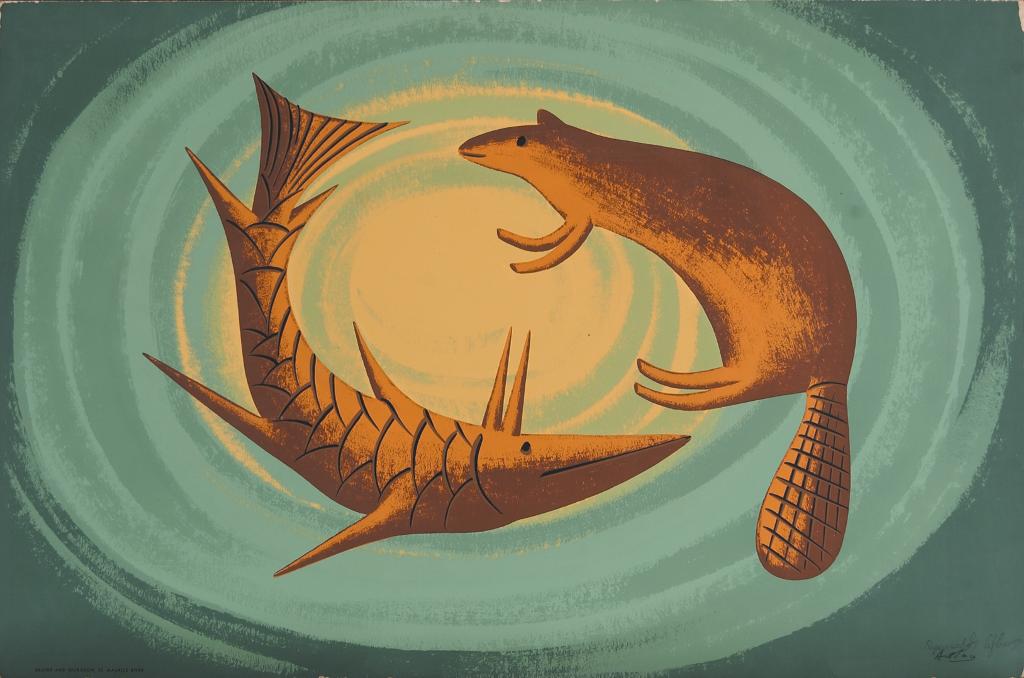 Arthur Donald Price, 1918 – 2008
Born in Edmonton, Canadian artist Arthur Donald Price attended the Western Technical School.  He received a bursary to study at the Ontario College of Art in the evenings under various teachers, including Franklin H. Carmichael, George Pepper and Frederick S. Haines.
For the Sampson-Matthews project, in the 1957–1963 'Canadian Paintings' series, Price entered the graphic field with 'Iroquois Mask', contributing a total of seven First Nations inspired pieces. These interpretations were based on original images by First Nations and Inuit artists in a variety of media, chosen by Marius Barbeau.
Arthur Price is represented in important corporate and public collections. A member of the Sculptors Society of Canada (1958), the Royal Canadian Academy (1960 – 1973); The Arts Club in Montreal (1958), and the American Craftsmen's Council (1960).