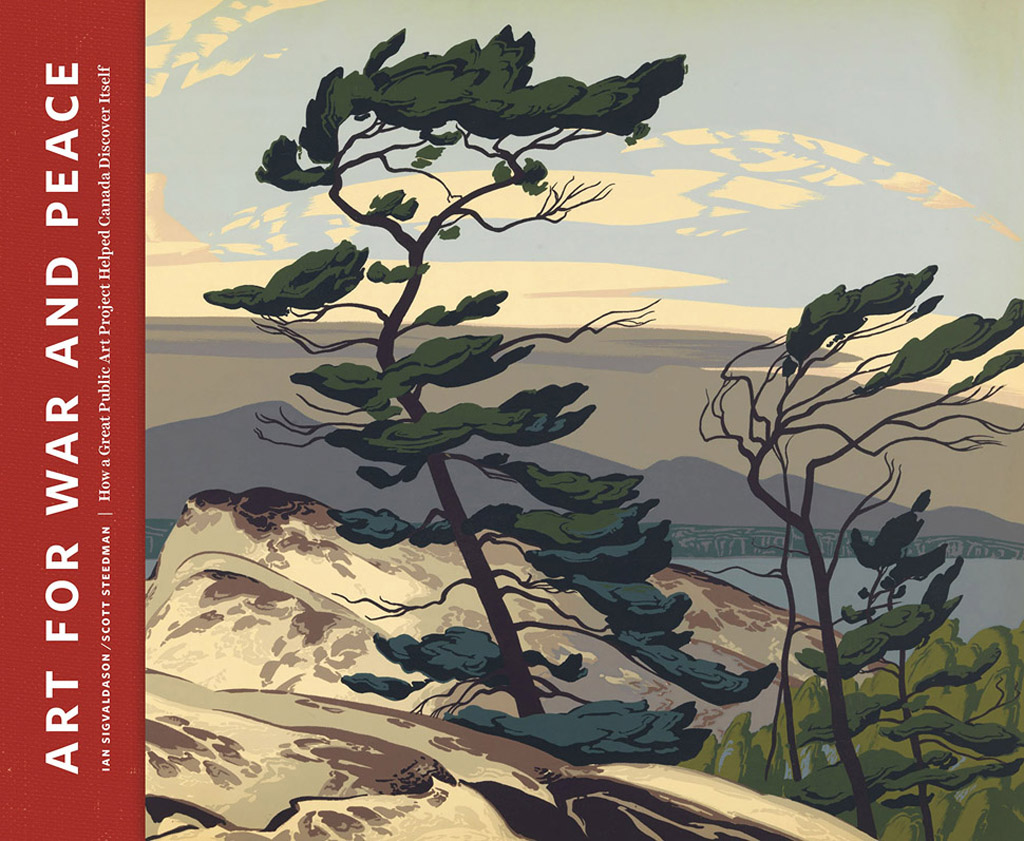 The Sampson-Matthews print program was the largest public art project in Canadian history. Launched at the start of the Second World War, it lasted 22 years and cost millions of dollars. The exquisite, oversize silkscreens were based on designs by some of Canada's greatest artists, including A.J. Casson, Lawren Harris, Emily Carr, B.C. Binning, A.Y. Jackson, Tom Thomson, and dozens more.
The idea that launched the project was simple. Get Canada's best painters to contribute to the war effort by creating new works, guided by the National Gallery. Toronto printer Sampson-Matthews would turn these into high-quality silkscreens, which would then be sent to every military unit and government office from Britain to Ceylon. At the same time, target the home front: schools, libraries, banks, insurance companies. By 1943, the prints were hanging in Eaton's store windows from coast to coast. The images were so popular that the program went into overdrive after the war. Dozens more artworks were commissioned and tens of thousands more printed. Sets toured the USA, Soviet Russia, war-torn Europe; the Bank of Montreal put them in every branch. The grand landscapes became familiar backdrops for generations of Canadians.
"… Art for War and Peace uncovers an important chapter in the adolescent years of Canadian identity, detailing how these landscapes — mostly of the Canadian Shield and painted mainly by Toronto urbanites — came to be imprinted on our national DNA. In gorgeous, full-colour reproduction and stuffed with supplementary material such as sales catalogues, pages about framing options, and decals with care instructions ('Should the surface become soiled it may readily be cleaned by sponging with soap and water'), the book is an expertly collected document of the early efforts made by a young, spirited country desperate to define itself." – Toronto Star, Chris Hampton
Art for War and Peace tells the story of the Sampson-Matthews prints, with full-colour reproductions of 112 silkscreens and contributions from several art writers, including Douglas Coupland.  Published by Read Leaf in 2015.  Hardcover, 240 pages, 25 x 30 x 2.5 cm.  Available online through Amazon and Indigo, at numerous fine booksellers, and your local public library.